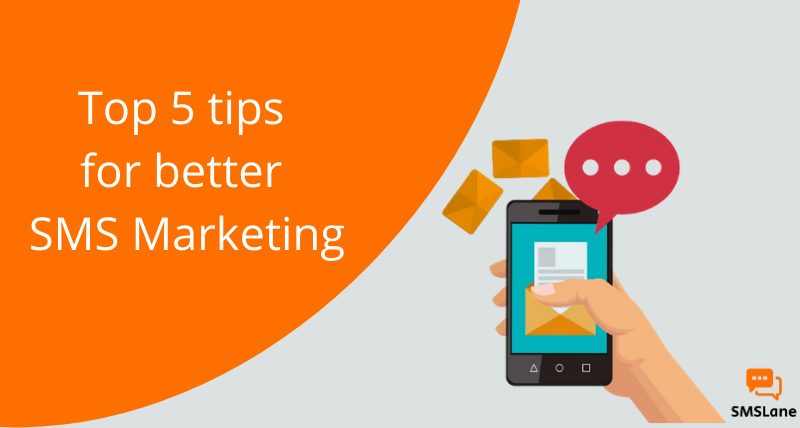 SMS marketing is evolving in every industry now. Almost Every industry starts leveraging SMS marketing to grow their business.
SMS marketing provides the highest ROI in comparison to other marketing
But many marketers fail to get the best out of SMS marketing.
If you are facing the same issue then this article will help to improve your SMS campaign that defiantly boosts your business growth.
Below are the Top 5 SMS marketing tips:
1. Avoid miss-communication: This often happens when SMS Campaign contains unfocused content that leads customers into the dilemma whether a company is trustworthy or not. And your chance to convert those
2. Never use SPAM words: If your message contains full of fancy words like "COOL" "LOTTERY" or "YOU WON" then it will backfire your campaign. Choose your KEYWORD wisely in your messages.
3. Real-Time Offering: Whenever you offer something to your customers make sure your offer provides immediate value to your customer. Your promotional message should provide real-time offers. Immediate offer lead customers to take instant action.
For Example: "Text OFFER to 95577 to receive a unique offer for your next purchase."
"Read Also: 8 Benefits of using bulk SMS service"
4. Don't hide Yourself : Suppose you will get a promotional message from the unknown person, what will you do? You will ignore, Right?  Nobody like a promotional message from the unknown source, In SMS marketing you must include yourself and identify yourself so your customer recognize you and take some action on your message.
5. Make your consumer special: As you start gaining the trust of your customers and your customers starting connected with you then it will be the best time to give them something special to make them feel that they are part of something valuable. This type of practice will build more trust in customers.