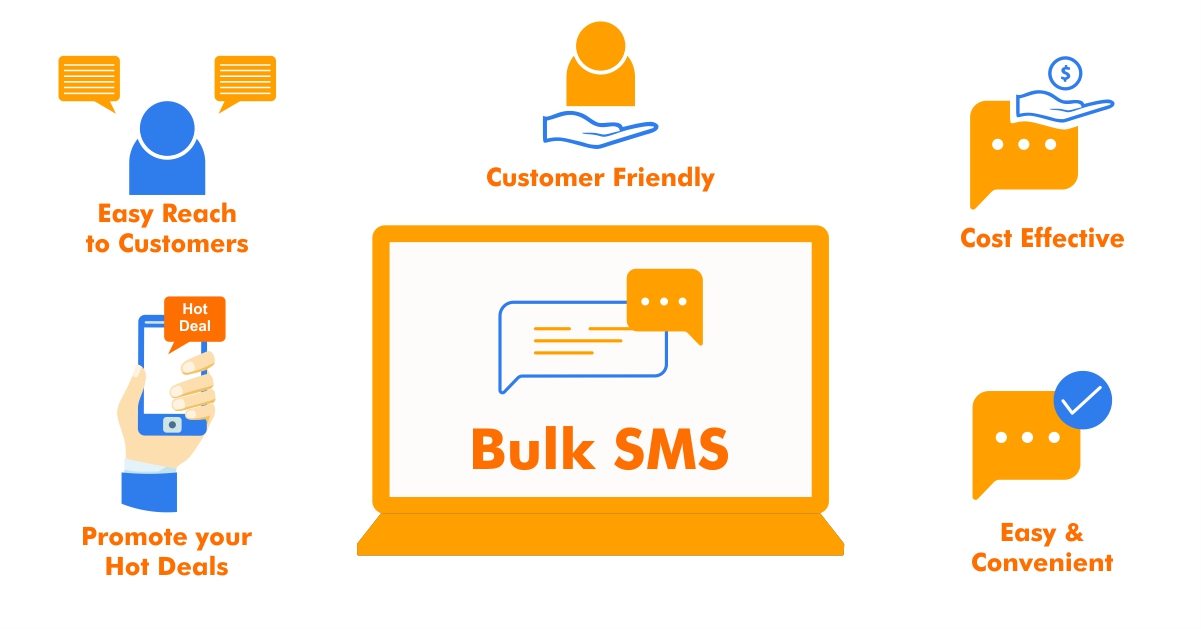 Going with the trend is an easy way to be up in the competition in any sector. The same rule is applicable in the commercial arena. Promotional SMS is new hot shot in the brand and service promotion section and hence, business individuals should go with the flow to remain ahead in the race. But, another business rule says – 'Never adopt anything before finding its key reasons for success.' So, we have come up with 5 good reasons to help you understand – why one should introduce Promotional SMS in his business promotion plan.
1. To Make an Easy Reach to Customers
In order to sell your product or service, you must have a way through which you can make an easy reach to your targeted audience. Making a call is not a convenient option as it consumes both, cost and time. Also, most of the time customers do not want to get disturbed with a call in peak working hours or during happy hours with family. Whereas, leaving a message on their mobile phone is a wise option. The people will read the message for sure in their free time and if they find it suitable, then will also make further move to reach out to your services or products. This way Promotional SMS ensure customer attention and effectual interaction.
2. Effective Way to Promote your Hot Deals
It takes a lot of money to print brochures, templates, hoardings, bill-boards and other relevant things to promote your hot deal or discount offer in the city. Also, most of the time – all these things go un-noticed and drain your money. On other hand, leaving a message on the customers' cell phone will not go un-noticed. The receiver will surely have a look over the same and if your offer is interesting, then he will definitely avail it.
3. Easy & Convenient Option
It does not require technical expertise to held and execute SMS marketing campaign. On the other hand, it is quite painstaking to deal with the other option, like – call, mail and others. Also, they do not provide surety of delivery of information. SMS marketing is easy and convenient way to deliver the information to the targeted audience.
4. Cost-Effective
While other options for branding or marketing are costly and time consuming, SMS marketing is quick and pocket friendly. It will take merely a few pennies to send a message on mobile phone. It offers much better ROI w.r.t other available options.
5. Customer Friendly
SMS marketing provides an effective way to communicate with the clients. In addition, client will not have to spend even a single buck to respond back to your message. Thus, it is highly customer friendly option for marketing.