Long Code has two type of PULL SMS service:
1) Shared Long Code (VMN) is a 10 digit mobile number where companies can receive SMS on a shared keyword. Companies have to pay for each keyword. The keyword would be unique for each campaign but the VMN will be shared with multiple customers. API and URL forwarding available.
2) Dedicated Long Code (VMN). In this you can have multiple keywords to be created as per the requirement and can be manged by user wise also. The VMN would be used by you only as your own number till the date you are renew the service. API and URL forwarding available.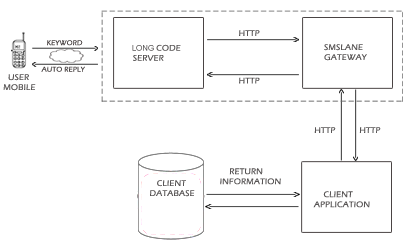 Following are the few areas where long code is used:
Lead Generation and capture.
Generating inquiries.
Automating pull based information from database.
Audience survey via TV advertisement & OTT.
Running a voting campaign.
Booking appointment.
Automate password reset.
Two way communication.
Application automation.
Mobile recharge system.
Information pulling.
Instant communication with live audience.
Click Here to discuss with business team or Contact us 9979524323