What is Multi-Language Bulk SMS
Multi language SMS refers to send sms in various language. with this feature you can send SMS in any language like English, Punjabi, Tamil, Telugu, Bengali, Kannad and many different kind of language.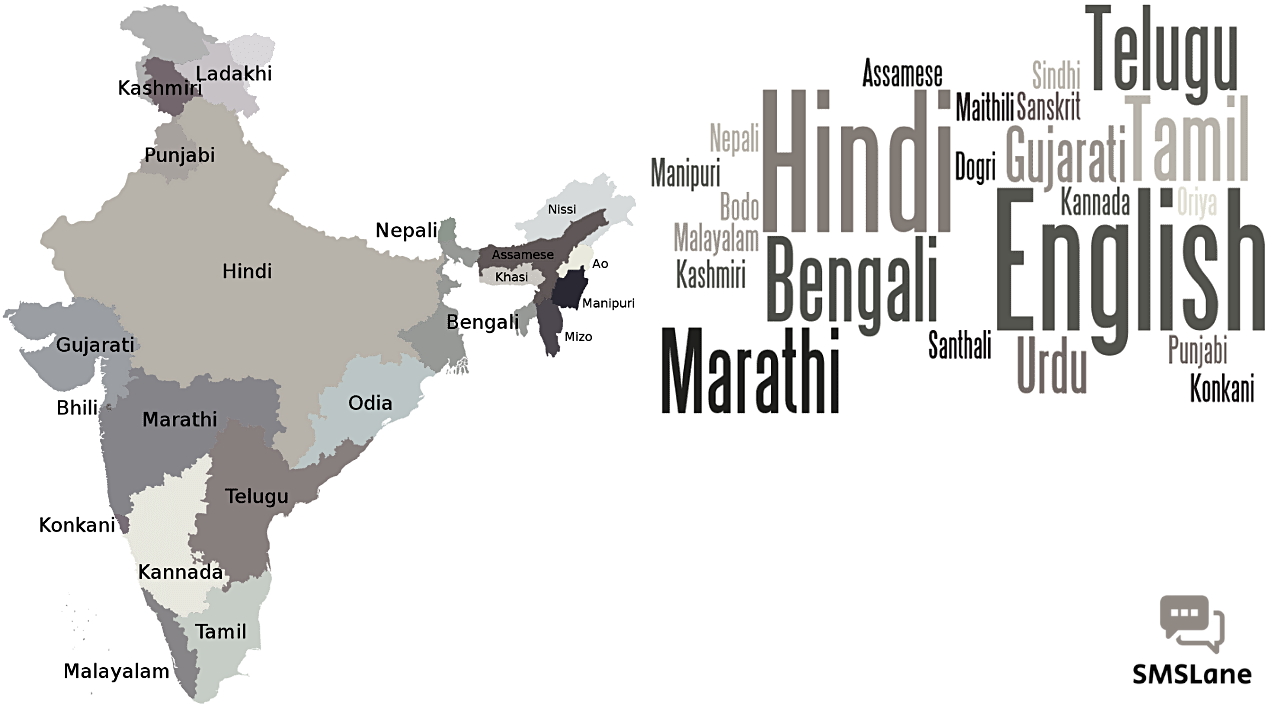 Benefits of sending Bulk SMS in local regional language.
1) Easy to understand.
2) High customer engagement ratio.
3) Maximum SMS open rate.
4) Higher SMS reading ratio.