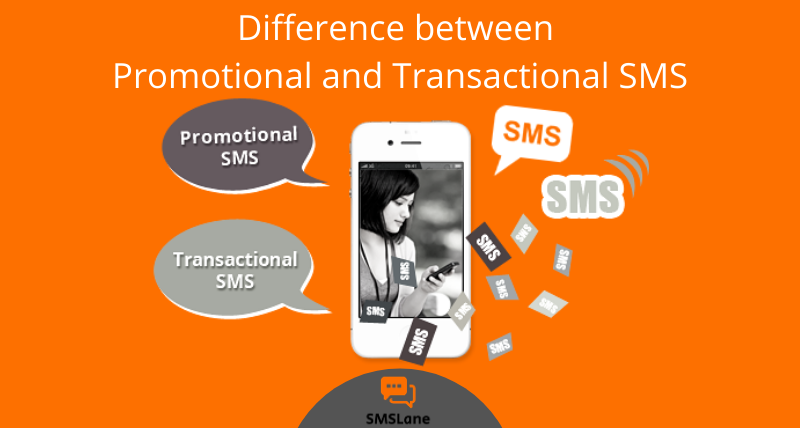 This is a very common question !! What is the difference between promotional and transactional gateway.
Last year TRAI has come up with a category called Transactional SMS to curb the unsolicited communication. We have already described this in an earlier post What is Transactional SMS.
Unfortunately, TRAI has not defined what is Promotional SMS category. Therefore, any message apart from transactional sms category is called promotional sms.
Over and above, its the content which decides the category of SMS apart from from who is sending SMS. For example, a registered Bank is eligible to send Transactional SMS as per TRAI, however they can can not send any promotional content to their registered customers through Transactional channel.
Example: The following example illustrates the two different type of sms sent by a bank
Transactional: Dear customer your account balance is Rs 55555. Regards. ABC Bank.
Promotional: Now get 4.5% interest on all your fixed deposit. Regards. ABC Bank.
Now that we have defined both the categories, we will compare the features of both the categories:
Category
Alpha Sender ID
Delivery Windows
Can be delivered to DND numbers ?
Promotaional
Not Available
Only numeric
senderid
e.g LM:610410
9 AM to 9 PM
No, you can not send promotional sms to DND (Do not disturb) numbers
Transactional
Yes, Available
Exactly 6 Character
alpha senderid
e.g LM:AXISBK
24 Hrs
Yes, Transactional sms can be delivered to all the numbers
What are the precautions required while sending Transactional SMS
Always maintain a database of your opted-in clients. This is required to be produced in case of complain is filed by recipient
Do not send any promotional content to any one from transactional pipe.