"Feedback is great for telling you what you did wrong. It's terrible at telling you what you should do next."
~Evernote CEO Phil Libin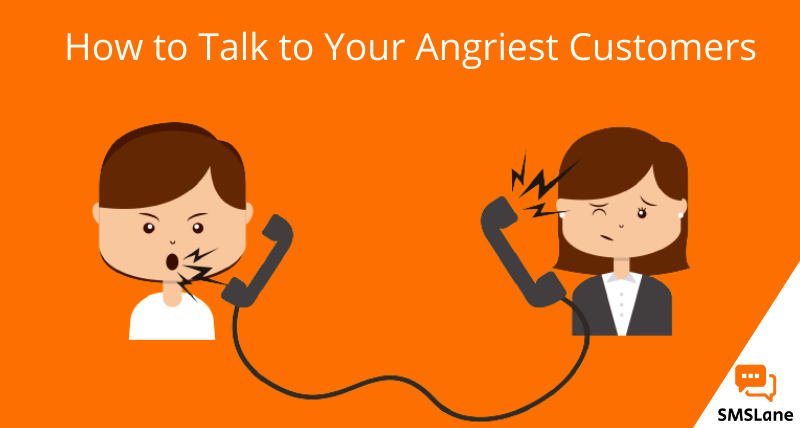 Harsh words are not always indicative of insight. Customer complaints are not always a sign that something is wrong.
Be that as it may, great feedback can be buried within the vitriol.
Support isn't about always being right, it's about always being willing to make it right.
Here are a few principles for doing just that.
Tactics To Deal with Angry Customers
Identify who you are talking to
The Meek Customer: Generally averse to talking to you. He/She doesn't want to be a burden, or he/she doesn't think you'll care—either way, it's your responsibility to inquire deeper to get to the heart of exactly what is wrong. The Aggressive Customer: Outspoken and not shy about letting you know what's on his/her mind. Avoid mirroring this confrontational behavior, and instead react with firm politeness that is pleasant but not submissive—your team needs to be treated with respect, too.
The High Roller: Perhaps your "enterprise" customer, who likely pays well and demands premium support for it. While no customer is fond of excuses, this customer disdains to hear them. Setting up a VIP Folder with Workflow is a simple way to cater to the high roller's needs.
Don't be passive-aggressive
Even when the customer is being unreasonable, apologize outright and ask how you might help resolve the issue. If you come across a lost cause, keep it friendly, keep it professional, and keep it moving.
Use supportive questioning
There is a fine line between following up and inadvertently swaying a customer to dwell upon his bad mood. Asking a customer a leading, negative question such as "Is there anything else wrong?" is asking for a negative outcome. Conversely, inquiring how you may be able to further assist shows that you are ready and willing to address anything else the customer needs.
Time is of the essence
Inbox zero often causes us to envisage an assembly line environment of productivity. The truth is that catching up to the queue grants you time for the most meaningful conversations. A quick reply will never go out of style. In the case of an unhappy customer, a speedy response goes from nice to necessary. Customers who are in a "pulling my hair out" situation want a resolution yesterday. Make responding to them a priority.
Verify the resolution
Have you ever submitted something through an online form, and after you hit submit there wasn't a single confirmation on whether or not anything had happened? It's incredibly frustrating. You want to be absolutely sure that the customer is clear on the resolution that occurred and that it met his or her needs.
Treat customers with genuine respect
Customers want to be treated with respect. The day you stop talking to them like regular people is the day you lose touch and relevance. After that, you start losing customers.