"A self-service solution doesn't mean you don't offer customer service.On the contrary, self-service is a way to enhance"
– Shep Hyken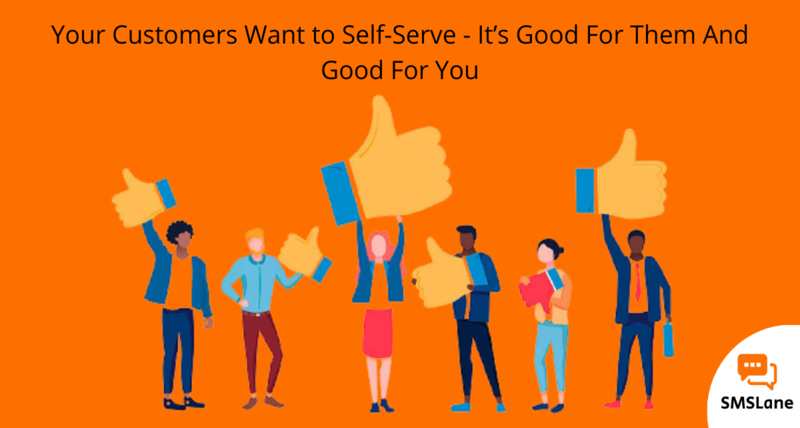 Customer service organizations have to make self-service easy and effective. It must connect the customer to the right answer or resolution.
Self-service should be delivered when the customer is engaged, with a full understanding of their context and in the flow of their actions within the application that they are using.
Self-service interactions should seamlessly transfer to an agent. If this happens, the agent should have a full visibility of the customer journey so that they don't have to repeat any of the information that has already been communicated.
Self-service should also empower customers with knowledge that they are anticipated to need, ensuring success in their journey.
Below are the advantages of Self-Service:
Your Customers Want to Self-Serve — It's Good For Them And Good For You
Impacts the speed of issue resolution and customer satisfaction
Self-service delivers personalized engagement, increases customer satisfaction and reduces operational costs by deflecting common customer inquiries.
Increases conversion and revenue
Proactive content, delivered at the right time in a journey, helps educate the customer.
It gives them confidence that they are making the right purchase. This decreases buyer's remorse, which ultimately decreases returns.
Drives customer engagement
Self-service content can help onboard customers. It can help increase product education, including new features, deepening the success that customers have with their purchases.
This means that great customer self-service delivers much more than just call deflection. If done properly, it allows you to digitally engage with your customers to empower them with answers and advice that deepen their engagement with the brand — positively influencing their satisfaction, retention, and advocacy.
Creates lasting customer success
The best forward-facing employees in your company will work on having a deep knowledge of how your product works. Without knowing your product from front to back, you won't know how to help customers when they run into problems.