"We see our customers as invited guests to a party, and we are the hosts. It's our job every day to make every important aspect of the customer experience a little bit better."
– Jeff Bezos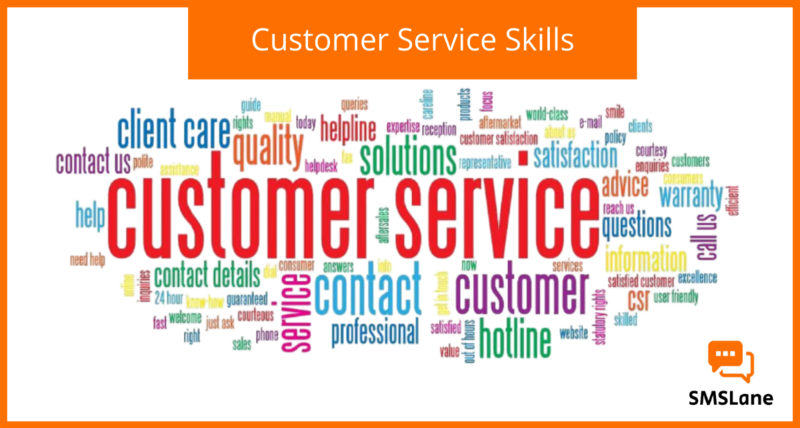 There are certain customer service skills that every employee must master if they are forward-facing with customers.
Without them, you run the risk of finding your business in an embarrassing customer service train-wreck, or you'll simply lose customers as your service continues to let people down.
Below are the most-needed skills to master this incredibly important position:
Customer Service Skills
Patience
If you deal with customers on a daily basis, be sure to stay patient when they come to you stumped and frustrated, but also be sure to take the time to truly figure out what they want — they'd rather get competent service than being rushed out the door!
Attentiveness
The ability to really listen to customers is so crucial for providing great service for a number of reasons.
Not only is it important to pay attention to individual customer experience (watching the language/terms that they use to describe their problems), but it's also important to be mindful and attentive to the feedback that you receive at large.
Clear communication skills
Make sure you're getting to the problem at hand quickly; customers don't need your life story or to hear about how your day is going. More importantly, you need to be cautious about how some of your communication habits translate to customers, and it's best to err on the side of caution whenever you find yourself questioning a situation.
Knowledge of the Product
The best forward-facing employees in your company will work on having a deep knowledge of how your product works. Without knowing your product from front to back, you won't know how to help customers when they run into problems.
Ability to use positive language
Sounds like fluffy nonsense, but customer service involves having the ability to make minor changes in your conversational patterns. This can truly go a long way in creating happy customers. For example:
Without positive language: "I can't get you that product until next month; it is back-ordered and unavailable at this time."
With positive language: "That product will be available next month. I can place the order for you right now and make sure that it is sent to you as soon as it reaches our warehouse."
Time management skills
Don't waste time trying to go above and beyond for a customer in an area where you will just end up wasting both of your time!
Tenacity
Call it what you want, but a great work ethic and a willingness to do what needs to be done (and not take shortcuts) is a key skill when providing the kind of service that people talk about.
Empathy
Perhaps empathy — the ability to understand and share the feelings of another — is more of a character trait than a skill. But since empathy can be learned and improved upon, we'd be remiss not to include it here. In fact, if your organization tests job applicants for customer service aptitude, you'd be hard-pressed to look for a more critical skill than empathy.